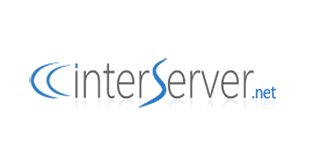 Real time suspected malware list as detected by InterServer's InterShield protection system.



Total Possible Malware: 1708887


Total confirmed malware detected: 531358


Total found from hex match: 1127578

For DNS based block lists and clamav signature usage examples check out the usage page.

These are unofficial clamAV virus databases created by InterServer that are for use in the Clamav Virus Scanner.


Automatic updating DBs
Logical
Whitelist

Original Virus DBs
These dbs were originally manually kept and updated. The system is more automated now and the below will rarely update and are kept for legacy purposes.


IP list - malware posts, ssh/ftp/email/modsec scans, spam and more

Top 50
019777156a8e8f72602e62a061f53485990e70c6ef2c7b072362719981bc0611 - Total times 85551

a857f40e06b2cfa083b3d1a907190a2fdb660a313ac7a4075b090d9e74bd962b - Total times 28725

f0eea5605d085ddca3aa984a9dd2dd5f7ecf694eb8610800f0ab389d6455f9e9 - Total times 26147

7e6a2105e1ac9c3bf670fd56b986e79cd1064455363cd1b5bb04cfad4c8da192 - Total times 15472

f85e290e9d9d9a9293a38431621903ffb80f2d855d59ce65eefc818c2c741542 - Total times 9239

12d233b84ed1f3ad3c5c62070f3e2c5f115dc09c31958cee31a4be60b352168b - Total times 7365

ac0f4fa3d19c3f2bb9ef447227b0997def73c7cfd57278548341d63f3c601774 - Total times 5219

967e8e48a40a864310a2ede35ed1bff0e101b2ab8f949bd3d1e878c528cf16b3 - Total times 4684

584be934088beb2daa28ac48918c32fa43aec560e99b74914fd91f6ffe21455c - Total times 3091

2175a8ca3df487dda3f7199a0018f4785c01a6ea345e6d0646ce58397c4ce773 - Total times 2520

767987c78dcc35b8653e012574bd4c818f3f5f182d90b2a6fd3757503cdeaad9 - Total times 2327

d0cff693e5d8df9cca10a569314aa61a2f311f035c24661ab7e7ccfbe81e2e1f - Total times 1326

368a55f11cafd44a4b65c39bcabd7e3f590691011d6c15a35e5b088315eacc3e - Total times 1200

7966c80f7be559828ca101c8d3e98eb234e8dc6a3085b99666dbe1be75f307f2 - Total times 1200

11925ecfa45bac56cbcbc7ba63497cfcd8f6d636d600e2a1e5ba38659f33cfde - Total times 1086

f4ab6291a14eaa2fa1a321d658a3302679f31175aee1acb59522f9c461dd5f32 - Total times 1030

4ed3e56d5ecf8d0f98bf22ca1dbef59a3a51612ec51ab2ea514bd71b72b1c82f - Total times 1025

0a70f5a701889776e72e100ed55bbdbf6429266d87996fa0928ec83ba30b202b - Total times 868

bf2d56e61dc618d92f2ab211fc4f43b9ebefb6af9ab6bbc94f80e5ddd7827ae5 - Total times 861

be6d8177d80f14abe389b5d4eb6f0d04bac671174036aad01bc0eac5b044230a - Total times 781

d0dabee15169ac55594db2f9a4892e56b0f9d95582e304757419195bfe2e4c8c - Total times 654

393fc77a29485701d64d81bccc78842582a6f1935c75652b1654c8258f079204 - Total times 601

3fdd3f6a28ac06c287c143291b635c2b588925ba6026c7834928d2dee0a22618 - Total times 510

1f47bdb0d87517454b5ce1b62ed202777475749285aeda0cd44d86f650cb9130 - Total times 506

481bf6fc6f869e5ea9f11f2bb97aa4ab91b3ffdf368220be8d389127d12eed32 - Total times 459

8222950e1ef31373a3aeacacac55df95f7f953aeb0a1f220a89c49cdc9f57a16 - Total times 404

85f55679ea45d530517a4ad8b170b96999dd8204e4323fc2c2dbe792b3d62e79 - Total times 386

6364e4776d4731585e06ba55e19e9255922b26fae162828c631f73581db3bb8c - Total times 386

d58e9630f773abeb2c9b8b24121770c398f37291e0dcced2a748ba5e0e2510f7 - Total times 386

32acacbd1d295e1c74d9b8a709a0fbf2137ca97029758a5d8cf75abe0fbe8e8b - Total times 386

45bc27c3112ad6342232720788688d888dc86ed0a670090f51bbf4368d205333 - Total times 368

720e2d2808f015b09e3c3c83739759c5a949fc246413632584b36384e2e20000 - Total times 346

48f760519540b20492dbcb91c6ebbb5c037078632c6443e373def634aaaabc6e - Total times 331

a8f811bdff1fafad56e0b601bdbe03e05a5c7466409d58a969c087c698b193d5 - Total times 306

046e04fa488e14a84f22911a910a311d7388432450bb4ac72c1c62076fda395a - Total times 306

389657331fb81579fcdaecc815269bb1e4bbc39980ca712f02174cab55d683ff - Total times 306

0d18c7a9cac59a6d57b12cabf2ce4b997a85afa3f56ac0c7b8d4474f8c3bcdf1 - Total times 306

af78a221b5eb1a691e1b5d92f507f1d30400030e8258bf7132a44b5d07d7af36 - Total times 306

9ea9aad5e0f8af2a15691d8d4ab7fb4a8e5c3739c01338115693a556af5e7c39 - Total times 275

04029fb2fe9713cc9080cbb755b4d9e6b26427aa1f2461fc8bc9f33e21024695 - Total times 266

10e8588e5a12c1d61ec29464dd16cd69ec7468af306f617495afcd7b60df444a - Total times 255

072c4d5b0d5f87793a5f6aa595f77fe75312784287d80282124689123298f02b - Total times 253

27eadc89f783c93970b8dc3b77f406e641a292d9c2f6fbdbf5d538bf54412965 - Total times 253

f2cc63eef76b4296e6bcb6b6baa99f92a8f21ed15e6bef0e752408cc943103b5 - Total times 231

3b48d8d10c89f7f56c1659f90c18075a54d7964eb0270ee757fe6b1f8fa7b1c6 - Total times 231

2d82e63dbe857b091752d99e266776d31850e7cb3a50970ac085337c96461802 - Total times 231

eeea04e069439819209b586ecf325b2d92b481fe21445f89dd786e4030691c62 - Total times 231

dfe1a114240e1949c019a54531ec98de7af296ab7fa8a1849cdbc04e28d23b03 - Total times 231

87bb7fab9bd432c77d7ccf5f15597d040672d3770b6b8fd7fe012deea75ee064 - Total times 231

57244e712c953c5092a52e325c72268ef9e5ee9a91a5e119b024333c9d640244 - Total times 228

Go deeper 1000



Malware Full List

Back



Copyright InterServer, Inc - john AT interserver DOT net