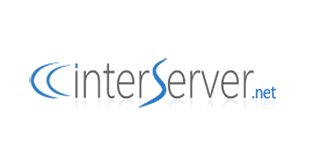 Real time suspected malware list as detected by InterServer's InterShield protection system.



Total Possible Malware: 1713655


Total confirmed malware detected: 533239


Total found from hex match: 1128419

For DNS based block lists and clamav signature usage examples check out the usage page.

These are unofficial clamAV virus databases created by InterServer that are for use in the Clamav Virus Scanner.


Automatic updating DBs
Logical
Whitelist

Original Virus DBs
These dbs were originally manually kept and updated. The system is more automated now and the below will rarely update and are kept for legacy purposes.


IP list - malware posts, ssh/ftp/email/modsec scans, spam and more

Top 50
12d233b84ed1f3ad3c5c62070f3e2c5f115dc09c31958cee31a4be60b352168b - Total times 7667

ac0f4fa3d19c3f2bb9ef447227b0997def73c7cfd57278548341d63f3c601774 - Total times 5412

7d232f31c931c7f7b41339775539dc4014f2a81770c9d0c3a0a144b2c094940f - Total times 2860

405c458675178eb5579efde36b580ecd1efb8e1bd317ce91b96a18fe31117b39 - Total times 1653

43d430de4d50735d279247894a750dbcc0b4e74707f3f0d9a9de59025e7ef7bc - Total times 209

abf4b8b980931346e849be55434b97e4304fe0006a15c46558c59b5cadcb6a01 - Total times 3

Go deeper 1000



Malware Full List

Back



Copyright InterServer, Inc - john AT interserver DOT net