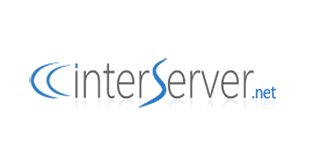 Real time suspected malware list as detected by InterServer's InterShield protection system.



Total Possible Malware: 1714116


Total confirmed malware detected: 533469


Total found from hex match: 1128423

For DNS based block lists and clamav signature usage examples check out the usage page.

These are unofficial clamAV virus databases created by InterServer that are for use in the Clamav Virus Scanner.


Automatic updating DBs
Logical
Whitelist

Original Virus DBs
These dbs were originally manually kept and updated. The system is more automated now and the below will rarely update and are kept for legacy purposes.


IP list - malware posts, ssh/ftp/email/modsec scans, spam and more

Top 50
7e6a2105e1ac9c3bf670fd56b986e79cd1064455363cd1b5bb04cfad4c8da192 - Total times 16204

12d233b84ed1f3ad3c5c62070f3e2c5f115dc09c31958cee31a4be60b352168b - Total times 7679

ac0f4fa3d19c3f2bb9ef447227b0997def73c7cfd57278548341d63f3c601774 - Total times 5468

967e8e48a40a864310a2ede35ed1bff0e101b2ab8f949bd3d1e878c528cf16b3 - Total times 4821

43d430de4d50735d279247894a750dbcc0b4e74707f3f0d9a9de59025e7ef7bc - Total times 1541

c88f8b96c85b6c2cba7ee3dc75b388a42a018d2097552b067431279450821de1 - Total times 185

5dfa72fc8263a6f24a1f683fa83c59a32341f0a33a203a94d13c5dd72a226bef - Total times 94

44e14fee09e72ac2df8fe875d33add436b6390d3b9bbd678abe7220dfbe4c8df - Total times 37

Go deeper 1000



Malware Full List

Back



Copyright InterServer, Inc - john AT interserver DOT net